Please take a moment to review the Draft Action Plan below, including the neighbourhood systems, integrated projects, design principles, and implementation partners.
This plan was developed based on broad community engagement.
Click on or touch the image below to see a full-sized PDF version. The PDF will open in a new browser tab. Use the plus symbol (+) on your desktop or double-tap/pinch on your mobile device to zoom in and view details.
Draft Action Plan Systems and Integrated Initiatives
Co-developed with community and partners, the Draft Action Plan includes a set of neighbourhood systems and innovative initiatives and projects to achieve our shared objectives.
Learn more about their unique design objectives, potential features, and key implementation partners.
System of Eco Parks and Green Infrastructure
Applying an "Ecopark" approach, a series of natural heritage enhancement, creek restoration, and public space revitalization projects extending green infrastructure from parks into backyards and streets.
The following is based on co-design workshops with residents, local organizations, and government staff.
DESIGN PRINCIPLES FOR THIS AREA:
Create safe and welcoming spaces
Support thriving natural systems
Be engaging, attractive, draw for residents
Support healthy active living, for all ages
Be climate friendly: resilient, saving GHGs
Support community: Local employment and skills training, community-based projects
POTENTIAL FEATURES/PROJECTS:
Creek re-naturalization
Tree planting and naturalization, meadows, bird and bee habitat
Community garden, cooking space
Weekend event area, picnic area
Benches, seating, shade structure/gazebo
Waste and recycling receptacles, clean ups
Labyrinth, amphitheater, art walk, walking destinations
Improved natural playground, adult equipment/outdoor fitness
Washrooms
Outdoor classroom, demonstration area, interpretive signage
Multi-use trails, lighting, CPTED
Skating path
Medicine wheel garden.
POTENTIAL COLLABORATORS:
City, Region, Toronto and Region Conservation Authority (TRCA)
Residents, community champions
Bramalea Community Network
Schools, teacher champions, school board councils
Garden clubs
Commercial partners: Canadian Tire, Google, sports academies
NGOs: Ecosource, Evergreen, YMCA
Libraries, PAMA
Police
The following is based on co-design workshops with residents, local organizations, and government staff.
DESIGN PRINCIPLES FOR THIS AREA:
Safe, welcoming, source of pride
Hub for community activities, events
Access, physical connectivity
Supporting education, healthy active living
Balance of nature and community uses
Supporting community: hub for residents, community-based projects, local employment, and skills training
POTENTIAL FEATURES/PROJECTS:
Community gardens, incorporate biodiversity
Washrooms
Safety workshops, lighting, visibility
Community space, outdoor venue (amphitheater), art shows, outdoor games (chess)
Outdoor classroom, outdoor library, study space
Improved natural playground, adult equipment/outdoor fitness
Connection with Chinguacousy Park
Benches, seating, picnic tables, shade
Free WiFi, sustainable lighting
Waste and recycling receptacles, clean ups
Better, greener parking, shared parking
Outdoor amphitheater. Image courtesy of Kirsten Bradley.
POTENTIAL COLLABORATORS:
City, Region, Toronto and Region Conservation Authority (TRCA)
Residents, community champions
Sheridan College – Student Design Lab
Day cares
Local grocery store
Library
Bramalea City Centre
YMCA
Ecosource
Nearby building owners
BRAMPTON ECO PARK
Brampton Eco Park is Made Up of a Network of Eco Spaces
The Brampton 2040 Vision calls for the formation of Brampton Eco Park. Based on three core criteria and a set of guiding principles, a network of city spaces, including parks, natural heritage features, and streetscapes will be established into Eco Spaces with the intention of forming a green framework across the city called Brampton Eco Park. The following is from the City of Brampton Eco Park Strategy.
Conceptual image of Brampton Eco Park evolution. Image courtesy of City of Brampton.
What is an Eco Space?
An Eco Space is a green area within Brampton that strengthens the coexistence of people and the environment by:
Enhancing and maintaining healthy natural systems and processes
Integrating opportunities for meaningful social and environmental interactions and experiences
Actively striving to incorporate the seven guiding Eco Park principles
Spectrum of Eco Spaces
Eco Spaces can and will be found in natural and urban areas across Brampton and reflect the needs of the local natural environment and Brampton community. They fall within a spectrum of "green". The spectrum reflects the different forms Eco Spaces may emerge as, emphasizing that there is no one Eco Space design.
Conceptual representation of the Eco Park Spectrum. Image courtesy of City of Brampton.
Brampton Eco Park will reflect local character, provide unique social services, build community cohesion, protect and support City infrastructure while conserving, enhancing, and restoring Brampton's natural landscapes. Brampton Eco Park will foster local stewardship and pride, encourage active and connected communities, and help build attractive neighborhoods, all the while helping connect people with nature, responsibly.
Eco Park Principles
Natural systems and features are protected, enhanced, and managed to create healthy natural systems that maintain ecological processes and functions as well as a diverse community of life forms.
Nature and its ecosystem services are made visible by creating experiences within the park that allow visitors to reconnect with nature and interact with the ecological systems nature provides.
Eco Spaces integrate and connect with the local and wider community, landscape, and natural system including through physical, environmental, social, and economic mechanisms such as trail networks, ecological connectivity, community programs, and local business partnerships.
Eco Spaces are constructed to reflect the cultural and demographic identity and social needs of the local community as well as local use and enjoyment of the area. Eco Spaces strive to encourage all local residents and visitors to visit Eco Spaces and build a positive relationship with nature.
Opportunities are provided on site for passive, social, recreational, health, and cultural/community activities, programs and/or services through environmentally sustainable mechanisms.
The design, construction, and maintenance of the site minimizes environmental impacts by integrating itself with natural processes. This maintains, and can even enhance, natural systems and ensures the mitigation of impacts to the environment, during all life stages.
Finding opportunities to integrate technological access through sustainable means are supported. Eco Spaces also foster and adopt social, environmental, and technical innovations to implement on site such as innovative solutions to more environmentally sustainable methods, construction, and design.
Safe and Active Transportation Network
A series of improvements to the existing pedestrian and cycling routes, including safe pedestrian crossings and multi-objective road diets improvements in key areas.
Multi-objective Road Diets and Pedestrian Realm Improvements

Multi-objective "Road Diets" on Kings Cross Road, Balmoral Drive, Finchgate Boulevard, Eastbourne Drive (e.g. reduced car lanes, introduce bike lanes, seating, trees, bioswales, etc.)
New multi-purpose trail to connect walking and cycling along Clark Boulevard from Finchgate Boulevard to Eastbourne Drive
A series of pedestrian safety improvements at key road crossing locations, and exploring new pedestrian crossings in some locations
Traffic calming measures (e.g. improved speed signs, traffic calming measures, better school drop-off zones)
Recreational Trail improvements (e.g. sign and wayfinding, better connections)
Bus stop improvements (e.g. natural/pollinator garden roofs)
A road diet is a roadway configuration that usually involves narrowing or eliminating travel lanes to calm traffic and increase the safety of all road users. It's about reclaiming street space for other roadway users.
WHAT DOES A ROAD DIET LOOK LIKE?
Examples of what a road diet can include:
Widening sidewalks
Adding bike lanes
Reducing the number of automobile lanes
Reducing the width of automobile lanes
Adding vegetation like street trees or planters
Making the sidewalk-to-sidewalk distance in crosswalks shorter
Using bulb-outs/bump-outs or curb extensions
Painting crosswalks to make them more noticeable
Creating "parkettes" using former road space
Images courtesy of City of Mississauga.
Healthy Local Food System
A series of interconnected urban agriculture initiatives on private and public land to support local growing, sharing, distribution, food literacy education, and skills building (e.g. preparation, preservation, etc.).
Urban Agriculture initiatives: Community gardens, container/backyard gardens, food distribution hub
Image courtesy of City of Brampton.
Home and Building Efficiency and Resilience
Indoor and outdoor retrofits to residential properties, from single family home to high rise towers, including increasing uptake in tree planting and sustainable landscapes, food growing and sharing, active living, home energy and water retrofits, and supportive programming. It could also extend to shared systems between buildings.
The following is based on co-design workshops with residents, local organizations and government staff.
Design Principles for this Area:
Growing, preparing food
Active, healthy living
More trees,

green infrastructure

Connections between towers, explore shared uses
Eco-construction methods
Climate resilience and building efficiency
Community building, local employment, skills training
Design Building Resiliency Measures:
Back-up generators
Elevator safety
Emergency plans
Solar panels
Supportive

mitigation

measures (energy, water retrofits)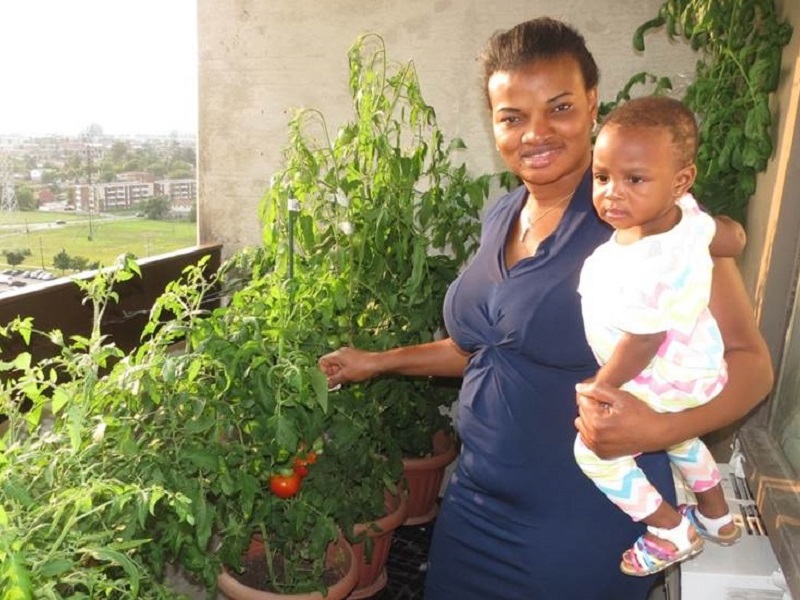 Potential Features/Projects:
Community garden, planter boxes
Roof top gardens
Tree planting, flowers
Natural playground, fitness equipment
Shade structures
Seating and tables
Outdoor BBQ
Bike hub
Community Bulletin Board
Babysitting program, children's programs
Rainwater capture and use, parking lot greening
Explore organics pick up and materials reuse initiatives
Solar panels, alternative energy
On-site events
Safe pedestrian crossing connections
Connections to nearby parks
Potential Collaborators:
Peel Living, CAPREIT
TRCA, City of Brampton, Region of Peel (Public Health)
Local gyms
City councilors
Ecosource
Daycare centre
Library
Bramalea city centre
YMCA
families of virtue
Boys and girls club
Bramalea Academy
Peel Police
After school programs
Schools (volunteers)
Places of worship
Bramalea Community Network
Tenants
ACER
The following is based on a resident survey as well as co-design workshops with residents, local organizations and government staff.
This initiative includes a targeted outreach program to homeowners living in detached, semi and town homes (mostly E and F), to encourage sustainable indoor and outdoor home and property improvement and retrofit.
Encourage homeowners to undertake sustainable action at home: Fusion landscapes, tree planting, rainwater harvesting, food growing/sharing, home energy and water retrofits
Address what resident's value and what they consider when making home improvement: saving on utility bills, resale value, curb appeal, home comfort, climate change and environment
Overcome barriers to undertaking these actions: upfront costs, already have trees/landscaping, limited space, knowledge of what to plant
Respond to resident's keen interests: gardening (flowers, food)
Respond to what residents indicated they prefer for support: internet resources, incentives, prizes, home consultation, local workshops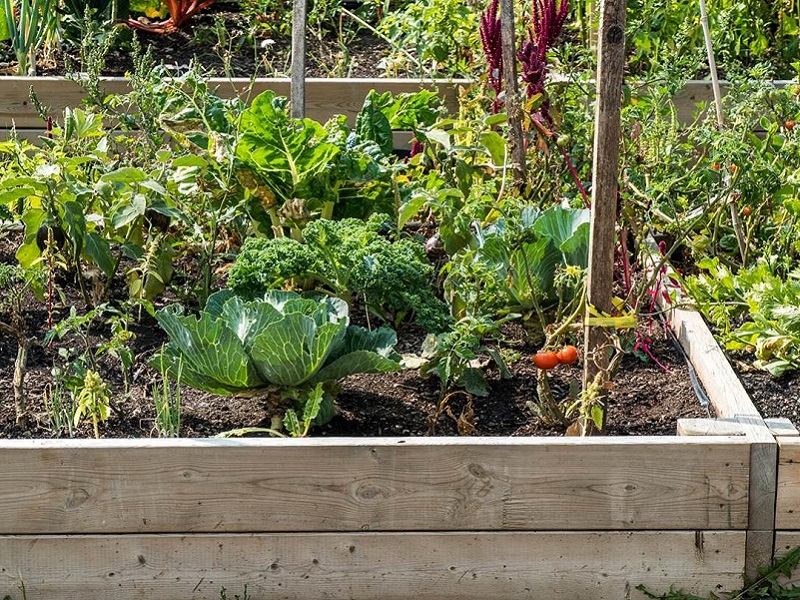 Institutional and Commercial Collaboration and Greening
One-on-one engagement and collaboration to increase uptake in greening initiatives, including energy and water retrofits, green parking lots, sustainable landscaping, tree planting, sustainable energy (e.g. solar, geothermal), and district energy.
Programming and events to further support community connections, capacity-building, education, arts and culture.
Bramalea Community Network continued leadership
Local resident meetings and shared projects
More annual events and pop-up initiatives
Ongoing School Travel Plan (STP) coordination
Educational experiences for all ages
Crowdsourced funding initiatives
Shared Action Plan Objectives
The following set of comprehensive objectives was co-developed by community and partners as part of the action planning process.
These objectives combine residents' motivating interests and municipal and watershed priorities. They have guided the development of the action plan and will help to measure success in the long term.
Select each objective below for a detailed description.
Residents live happy, healthy lives, practicing good diet and lifestyle behaviors resulting in better physical and mental health outcomes. They have access to affordable, healthy food options and local urban agriculture, as well as nature, supporting nourishment of the most vulnerable community members. Residents are ready for school and have job skills that help support employment.
Residents choose active forms of transportation for local trips and commuting, supported by accessible and connected active transportation infrastructure. Residents enjoy a high-quality public realm and pedestrian experience, which results in improved health, and reduced congestion and greenhouse gas emissions.
Residents feel safe and welcome making use of parks and streets, which offer multiple uses for all life stages. High-quality public spaces are designed with safety in mind, and integrate nature, beauty, public art, and music.
Residents feel a strong sense of belonging, are active and connected in their community, and practice courtesy and respect for all people and environments. There are opportunities for local leadership and decision-making and collective action for shared goals.
Residents enjoy vibrant spaces, programs, and events that support understanding and local history, celebration of local talent, strengthening of community identity and sense of place. This includes local events and celebrations, and wayfinding and art in the public realm.
The community's natural heritage and urban forest is enjoyed, well cared for, and expanded to support diverse local habitat and connections. This green infrastructure system is resilient to climate change impacts, provides many health and environmental benefits, and supports the natural water cycle and improved stormwater management.
The community's natural and built environment supports integrated stormwater management on public and private land. This reduces rainwater runoff, improves water quality, mitigates flood risk, and supports the natural water cycle.
The community is aware of local climate-related risks and is adapting through resilient natural and built infrastructure, community connections, and emergency plans. It is also mitigating further harm by reducing carbon use and greenhouse gases through building retrofits and more active transportation.
The community reduces overall water consumption by practicing indoor and outdoor water conservation, making use of high efficiency appliances and fixtures, and using alternative water sources such as rainwater where possible.
This is a clean community that is litter-conscious and minimizes the quantity of waste generated. Everyone's efforts to refuse, reduce, reuse, and recycle results in less waste going to landfill and reduced greenhouse gases related to the consumption and transport of goods and services in the neighbourhood.