table of contents
Amenities
Accessible Features

Gift Shop

Snack Bar

Strollers

Baby Change Stations

Wheelchairs Available Free of Charge
We are thrilled to welcome you back! We have two great ways for you to experience all that the Village has to offer:
Book a Self-Guided Experience and explore the Village at your own pace.
We have designed Guided Family Experiences for you to enjoy the best of what Black Creek Pioneer Village has to offer in our beautiful outdoor areas.
LEARN MORE & BOOK YOUR EXPERIENCE
FINDING YOUR WAY AROUND
---
THE BLACK CREEK EXPERIENCE
As a living history museum, Black Creek Pioneer Village offers one of the richest heritage experiences in the Toronto area. In the buildings and surrounding gardens and farmyards, you will find historical interpreters and tradespeople in authentic period dress, who will demonstrate and explain for you how people lived, worked and played in mid 19th century rural Ontario.
GETTING THERE: TAKE THE SUBWAY TO THE VILLAGE
Black Creek Pioneer Village is just a 10-minute walk from the new Pioneer Village subway station.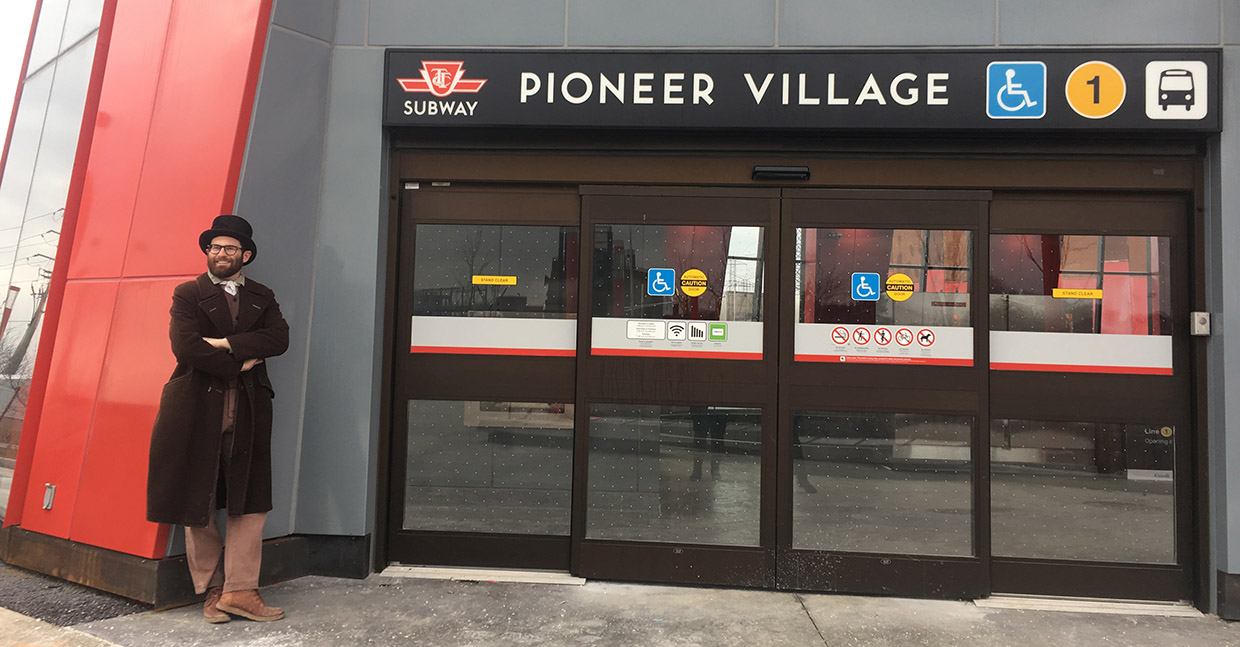 Directions from Pioneer Village Station
Exit the Subway on the South Side of Steeles (the side York University is on).
Walk west along Steeles to Murray Ross Parkway. This should take about 7 minutes. You will pass York University's football stadium on your left.
When you reach the intersection for Murray Ross Parkway you should see a sign for Black Creek Pioneer Village. Cross the street to the west side, then turn left and walk south for about 3 minutes. You will see the entrance for Black Creek Pioneer Village on your right.
ACCESSIBILITY
The main visitors centre building is completely barrier free. There are 12 accessible parking spaces near the entrance to the visitors centre. Inside, there are two accessible washrooms as well as an elevator to access both floors.
Within the village, there are approximately seventeen ramps leading in to different buildings with varying levels of accessibility. The event pavilion has two additional accessible washrooms.
Please note: Ground conditions in the village vary and may become slippery or muddy in near freezing and rainy weather.