Girls Can Too summer 2022 programs are currently full. Please send an email to GirlsCanToo@trca.ca if you would like to be added to our program waitlist.
Girls Can Too (GCT) is a program designed to introduce and prepare young women for trades-based careers in the environmental sector.
While completing valuable projects that contribute to the ecological well-being and sustainability of the community, participants learn a range of hands-on skills, gain knowledge from successful female professionals in a variety of environmental-focused roles and network with environmental organizations in the region.
The GCT program also offers participants a chance to earn up to 35 community service hours.
Earn experience, gain confidence, and build your resume with Girls Can Too this summer!
Summer 2022 Program Summary:
Eligibility:
Females in grades 7–12
Able to commit to volunteering for five full days (Monday to Friday)
Interested in the outdoors and environmental conservation
Comfortable working in a team environment
Punctual and reliable
TRCA is committed to creating an accessible experience and an inclusive environment for BIPOC and LGBTQ2+ individuals. If you have any questions about registration or require accessibility accommodations, please contact girlscantoo@trca.ca.
Transportation:
Bus pickups are back in 2022!
Each program week has three pickup location options to choose from. The health and safety of participants and staff are our top priority! Physical distancing measures and limited group sizes will be maintained on the bus (maximum one participant per seat).
Alternatively, participants can be dropped off directly at the program sites by a parent or guardian OR take public transit if they are 14+. (Note: Heart Lake Conservation Park is the only program site with nearby public transit).
PLEASE NOTE: Transportation availability will be dependent on public health guidelines. Advance notice will be given if adjustments need to be made to comply with the latest guidelines.
Program Weeks:
PROTECTING WETLANDS: July 11-15, 2022
Location: Heart Lake Conservation Park
Wetlands are some of the most valuable and diverse ecosystems on Earth. They support local wildlife and provide endless benefits to neighbouring communities.
Join us for a week of building projects, invasive species removals, community science projects, and habitat enhancements as we dive deep into the beauty and value of our local wetlands.
Bus pickup locations:
Turner Fenton Secondary School (7935 Kennedy Rd S, Brampton)
Bramalea Secondary School (510 Balmoral Dr, Brampton)
ENHANCING GREENSPACES: July 25-29, 2022
Location: Heart Lake Conservation Park
Greenspaces and parks are invaluable spaces. In addition to their environmental value, they also enhance the overall health and well-being of the local community! Improving the quality and accessibility of these spaces while also supporting biodiversity is beneficial for creating healthy, resilient communities.
In spring 2021 we hosted a virtual design charette, in which Girls Can Too participants had the opportunity to co-design potential improvements at Heart Lake Conservation Park. This year's building projects and stewardship activities will focus on continuing to make these ideas come to life!
Bus pickup locations:
Castlebrooke Secondary School (10 Gardenbrooke Trail, Brampton)
Sandalwood Heights Secondary School (2671 Sandalwood Pkwy E, Brampton)
REVITALIZING RIVERS: August 15-19, 2022
Location: Albion Hills Conservation Park
Water quality is a key indicator of the health of an ecosystem. While water moves from smaller streams to larger bodies of water through the watershed, contaminants are picked up and carried along the way.
The interconnectedness of our water systems means that even the smallest streams can negatively impact our water and wildlife, if not properly cared for.
In addition to our building projects, we will spend the week exploring ecosystems, assessing stream health and most importantly, taking action to help revitalize the stream that flows through Albion Hills!
Bus pickup locations:
Herb Campbell Public School (3749 King St, Caledon)
Humberview Secondary School (135 Kingsview Dr, Bolton)
About the Girls Can Too Program
Girls Can Too provides young women with hands-on learning experiences in construction and ecology. The program includes mentorship and training opportunities with females from a variety of professions.
Upon completion of the program, participants receive a certificate verifying their hours of community service, which can be used towards their high school diploma.
All projects contain construction and ecology aspects that will enable participants to gain hands-on skills, learn about the natural environment and sustainability. Female mentors will provide practical instruction, positive leadership, host workshops, and share first-hand experiences.
Questions about Girls Can Too?
For more information, please contact:
girlscantoo@trca.on.ca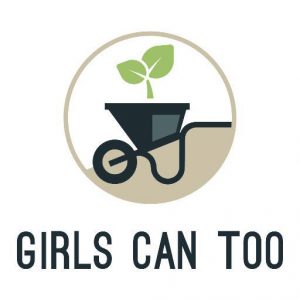 We would like to extend a big thank you to all organizations, and community members for their support of this initiative with time, mentorship, financial and in-kind donations. The success of this program would not be possible without your generosity and guidance.