Have you always wanted to go fishing but don't know how? Join us for the Learn to Fish program at Heart Lake Conservation Park — a great opportunity to learn everything you need to know to have a safe and fun fishing experience.
Upcoming Events
About Learn to Fish
The Government of Ontario's Learn to Fish program teaches people the art of angling in a way that aligns with conservation ideals.
Instructors introduce equipment and how to use it properly, and impart the lessons of sustainable fishing through the practice of catch-and-release.
This approach allows for the enjoyment of fishing, while at the same time supporting the goal of conserving and protecting fish populations.
Learn to Fish classes are offered throughout the summer at TRCA's Heart Lake Conservation Park (10818 Heart Lake Road, Brampton).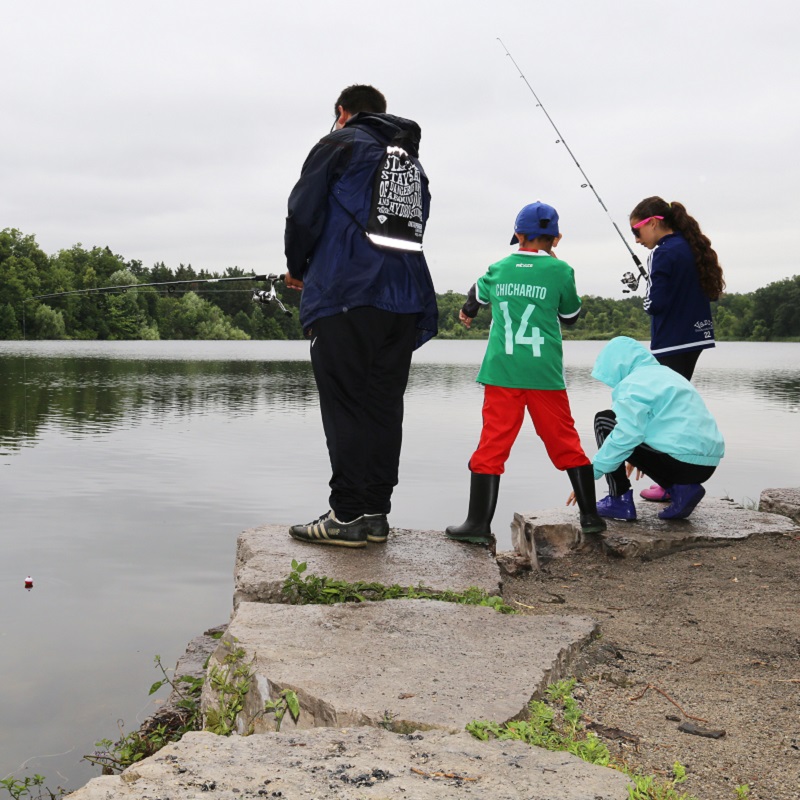 Program Information
Participation in the program is free and equipment is provided; however, fees to enter Heart Lake Conservation Park apply.
Sessions run rain or shine, but are subject to cancellation.
Maximum participation per session is 40 people.
The recommended age for participation is 6 and up.
TRCA and Fishing
Toronto and Region Conservation Authority (TRCA) prides itself on offering limitless opportunities for people to get out into nature — for fun, for exercise, for family time, and for greater well-being of body, mind, and spirit.
TRCA encourages everyone to enjoy our greenspaces, parks, and conservation areas — and fishing is one of many popular activities that bring people outdoors.
Learn more about fishing at TRCA properties.