The Ontario Flood Forecasting and Warning Webinar Series is organized by the Provincial Flood Forecasting and Warning Committee and is hosted by Conservation Ontario. The 2022 virtual workshop series features five webinars.
The goal of the workshop is to provide links between agencies responsible for flood forecasting and warning, emergency management, flow measurement and data collection, as well as other partners, to address policy and implementation needs and issues, and to facilitate training.
2022 Webinar Series
AGENDA COMING SOON.
Questions?
For more information, please contact Rhianydd Phillips: Rhianydd.phillips@trca.ca.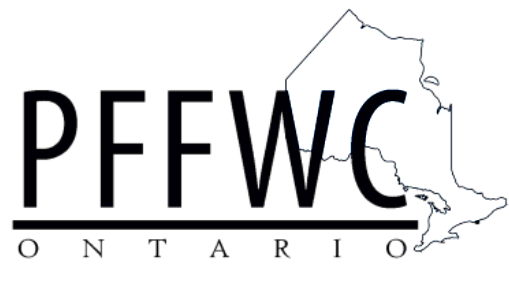 Previous Workshops
2021

Flood

Forecasting and Warning Workshop

The 2021 series featured five streams:

STREAM ONE: Keynote Kickoff
Wednesday September 22, 2021

PRESENTATIONS:

| TITLE | PRESENTER(S) |
| --- | --- |
| Keynote Address: Unthinkable: The Western Canada Heatwave of June-July 2021 | Geoff Coulson, retired Warning Preparedness Meteorologist |
| Advances in Hydrological Forecasting in Canada | Alain Pietroniro, Professor, Department of Civil Engineering, Schulich School of Engineering, University of Calgary |

VIEW THE RECORDED WEBINAR:

STREAM TWO: Experiences and Learnings
Wednesday October 6, 2021

PRESENTATIONS:

| TITLE | PRESENTER(S) |
| --- | --- |
| The Art and Science of Far North River Surveillance: Past, Present, and Future | Ken Corston, Resource Liaison Specialist, and Samantha McTeer, Resource Management Technician, Ministry of Northern Development, Mines, Natural Resources and Forestry |
| The Gales of November Come Callin' – Lake Erie Flooding Event | Scott Robertson, Senior Water Resources Engineer Grand River Conservation Authority |
| Kenora District Dam Operations and Flood Response | James Williams, Integrated Resources Management Technical Specialist, Ministry of Northern Development, Mines, Natural Resources and Forestry |
| 2021 Freshet: Ontario Waterways | Anna Ciorap, Water Management Manager, Ontario Waterways Unit, Parks Canada |

VIEW THE RECORDED WEBINAR:

STREAM THREE: Advancements in Technology and Hydrometrics
Wednesday October 20, 2021

PRESENTATIONS:

| TITLE | PRESENTER(S) |
| --- | --- |
| Toward User-focused Hydrologic Prediction Products and Services in Canada | Jacob Bruxer, Regulation Representative (Canada), International Lake Ontario – St. Lawrence River Board |
| HydroMaster | Vahid Taleban, Water Resources Engineer, Grand River Conservation Authority, and Steve Jackson, Water Resources Engineer, Maitland Valley Conservation Authority |
| August 2014 Flood: Operations Modernization | Benjamin O'Reilly, Flood Forecasting & Operations Technologist, Conservation Halton |

VIEW THE RECORDED WEBINAR:

STREAM FOUR: Advancements and Changes
Wednesday November 3, 2021

PRESENTATIONS:

| TITLE | PRESENTER(S) |
| --- | --- |
| Assessing the State of Snow Monitoring in Ontario | Max DeBues, Hydrologist, and Robert Metcalfe, Research Scientist, Ministry of Northern Development, Mines, Natural Resources and Forestry |
| Advances in Hydrological Forecasting at OPG with Delft-FEWS & Raven | Matt MacDonald, Engineer, Water Resources, Ontario Power Generation |
| Using Artificial Intelligence for Hydrological Modelling of Great Lakes Watersheds | Bryan Tolson, Professor, and Juliane Mai, Research Assistant Professor, University of Waterloo |
| Flood Forecasting and Warning: Conservation Authorities Act Mandatory Programs and Services | Ministry of Northern Development, Mines, Natural Resources and Forestry, Water Resources Policy |

VIEW THE RECORDED WEBINAR:

STREAM FIVE: Emergency Management and Communications
Wednesday November 17, 2021

PRESENTATIONS:

| TITLE | PRESENTER(S) |
| --- | --- |
| Weather in Emergency Management | Jerry Shields, Weather Systems Coordinator, Ministry of Northern Development, Mines, Natural Resources and Forestry |
| Fostering Emergency Preparedness | Patricia Martel, Manager, Emergency Management, CEMC, Niagara Region |
| Site-Specific Flood Risk Packages | Rita Lucero, Manager, Flood Emergency Management, Toronto and Region Conservation Authority (TRCA) |

VIEW THE RECORDED WEBINAR:
2020 Flood Forecasting and Warning Workshop

The 2020 series featured five streams:

STREAM 1: A Year in Review and a Look Ahead
Wednesday September 16, 2020
10:00 a.m. to 12:00 p.m.

Welcome from Ann Marie Weselan, Ministry of Natural Resources and Forestry (MNRF)

PRESENTERS:

Presentation 1 – Keynote: The Operations and Evolution of the Northeast River Forecast Center's Hydrometric Services | David Vallee, National Oceanic and Atmospheric Administration (NOAA)
Presentation 2 – Tropical Storms Impact on Ontario, When they are Still on the American Coastline | Jerry Shields, Ministry of Natural Resources and Forestry (MNRF)

This session is now closed. View the recorded webinar:
STREAM 2: Recent Experiences and Learnings
Wednesday September 30, 2020
10:00 a.m. to 12:00 p.m.

PRESENTERS:

Presentation 1 – 2019 Bearskin First Nations Ice Jam Flooding | Jeremy Cook, Ministry of Natural Resources and Forestry
Presentation 2 – 2019 Whitefish River Flood Event | Gail Willis, Lakehead Region Conservation Authority
Presentation 3 – January 10-11th, Record Breaking Rainfall Event | Katelyn Lynch, Grand River Conservation Authority
Presentation 4 – After Action Reviews | Melissa Marsh, Ministry of Natural Resources and Forestry

This session is now closed. View the recorded webinar:
STREAM 3: Advancements in Technology and Hydrometrics
Wednesday October 14, 2020
10:00 a.m. to 12:10 p.m.

PRESENTERS:

Presentation 1 – Height Modernization and How It Affects Flood Forecasting and Warning | Lindsay Armstrong, Environment and Climate Change Canada
Presentation 2 – Decision Support System | Rehana Rajabali, Toronto and Region Conservation Authority (TRCA) & Arnejan van Loenen, Deltares USA
Presentation 3 – Flood Forecasting and Warning for $0.00 | John Bittorf, Grey Sauble Conservation Authority
Presentation 4 – Artificial Neural Network Model for Dam Operations and Flood Forecasting | Emily Wiersma, Emily Schnarr, & Chris Kavelaars, Queens University
Presentation 5 – Forecasting Mobilization of a Grounded Ice Jam | Jeff Wong, Credit Valley Conservation

This session is now closed. View the recorded webinar:
STREAM 4: Policy and MNRF Advancements
Wednesday October 28, 2020
10:00 a.m. to 12:00 p.m.

PRESENTERS:

Presentation 1 – Implementation Guidelines Update | Dave Burritt, Ministry of Natural Resources and Forestry
Presentation 2 – Information to Inform Policy Decisions on Flood Risk Reduction | Anna Ziolecki, Partners for Action, University of Waterloo
Presentation 3 – PANEL: Ontario's Flooding Strategy Commitments

Linking Watershed Condition, Runoff Mechanisms, and Flooding in a Changing Climate – MNRF Science and Research Priorities | Robert Metcalfe, Ministry of Natural Resources and Forestry
Emergency Management Ontario's EM Software Solution | Dan Zakydalsky, Emergency Management Ontario
Updating MNRF's Natural Hazard Technical Guides | Danielle MacCorkindale, Ministry of Natural Resources and Forestry
Clarifying Urban Flooding Roles and Responsibilities | Alex McLeod, Ministry of Natural Resources and Forestry
Enhancing Flood Mapping | Mike Passey, Ministry of Natural Resources and Forestry

This session is now closed. View the recorded webinar:
STREAM 5: Communications
Thursday November 12, 2020
10:00 a.m. to 12:00 p.m.

PRESENTERS:

Presentation 1 – Common Alerting Protocol 101 | Norm Paulsen, Meteorological Service of Canada
Presentation 2 – Public Emergency Alerting Services Incorporated (PEASI) | Steve Miller, Niagara Peninsula Conservation Authority
Presentation 3 – Effective Methods for Communicating Risk to Flood Vulnerable Residents | Rhianydd Phillips, Toronto and Region Conservation Authority (TRCA)
Presentation 4 – Issuing Conservation Authorities'

Flood

Messages | John Mesman, South Nation Conservation, Diane Downey, Rideau Valley Conservation Authority, & Shannon Gutoskie, Mississippi Valley Conservation Authority

This session is now closed. View the recorded webinar:
2019

Flood

Forecasting and Warning Workshop

The Provincial Flood Forecasting and Warning Committee (PFFWC) presented the 2019 Flood Forecasting and Warning Workshop on September 18, 2019.

Presentations