On Sunday, August 27, Toronto and Region Conservation Authority (TRCA) brought together nature enthusiasts, families, and community members to celebrate the Humber River's rich heritage and vibrant ecosystem.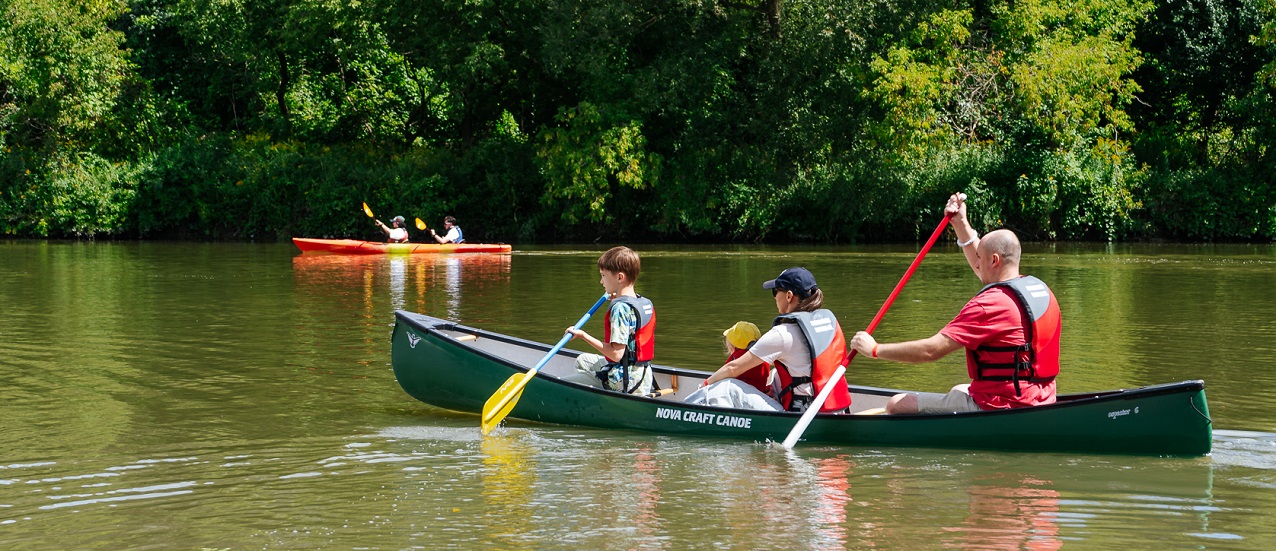 TRCA Celebrate the Humber was a day filled with engaging activities, educational experiences, and a sense of appreciation for the natural beauty that surrounds us.
The Humber River is a hidden gem that flows through the heart of the Greater Toronto Area (GTA). In 1999, it was officially designated a Canadian Heritage River under the Canadian Heritage Rivers System (CHRS), thanks to the collaborative efforts of TRCA, the Humber Heritage Community, and dedicated community members.
As the only Canadian Heritage River in the GTA and one of 41 designated rivers across the entire nation, the Humber River has a rich legacy worth exploring.
The river has provided a home for Indigenous peoples along its banks, an ancient transportation route known as the Carrying Place Trail, and a site for many of Toronto's post-European settlement homes and industries. The Carrying Place Trail is one of the oldest established transportation routes in Canada and is the highlight of the Humber's CHRS designation.
Members of the Métis Nation of Ontario and Toronto & York Region Métis Council commenced the event with a spiritual blessing.
Attendees participated in interactive educational booths exploring the history of the Humber River and how TRCA is working to protect it. Many also enjoyed learning how to cast a fishing rod, canoeing and kayaking the Humber, and discovering historic landmarks!
TRCA Celebrate the Humber event is an engaging way to continue to inspire and educate the community to respect, enjoy, and engage in river stewardship while celebrating the cultural and recreational values of the Humber River.
See the fun for yourself!