This month, the TRCA Archaeology team shines our spotlight on an unusual artifact recovered from the Lewis Site in the Town of Whitchurch-Stouffville, formerly the Township of Markham: a metal badge inscribed M.C.R.R. Conductor.
Students from the Boyd Archaeological Field School discovered the badge during excavations in 2007.
Based on comparisons to a similar badge in the collection of the National Museum of American History, we learned that this was a conductor's badge from the Michigan Central Railroad. The museum's photograph of the artifact reveals that the engraved lettering would have been filled with black paint.
A conductor's responsibilities on a train, then as now, included supervising the on-board crew, managing the train's movements, and ensuring the safety of the passengers and cargo.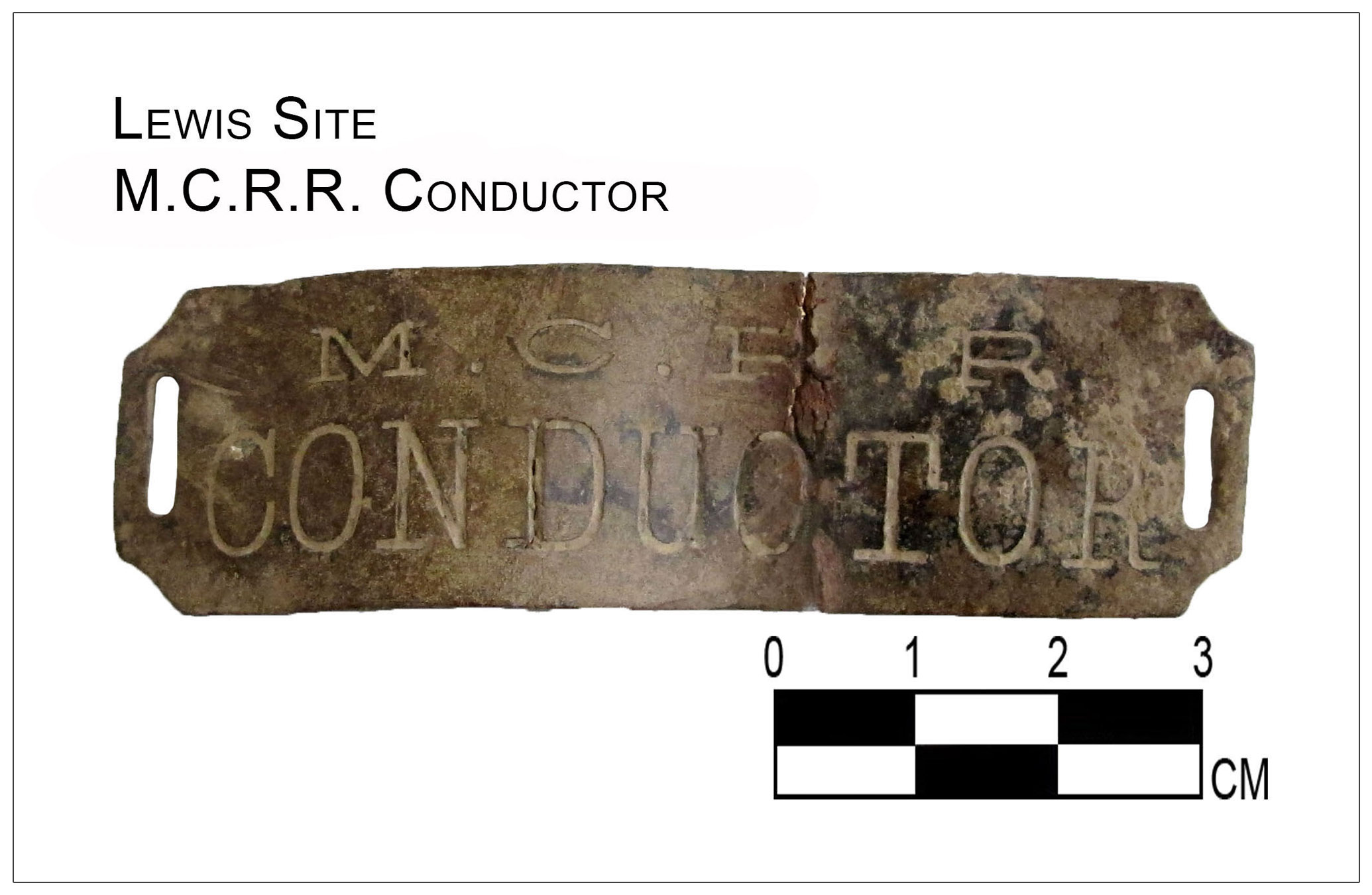 The Michigan Central Railroad began operations in 1837 with train service between Detroit and St. Joseph, Michigan, and later expanded to Indiana and Illinois. The company went on to build a station in Windsor Ontario, and in 1882 leased the Canada Southern Railroad, extending its service into southern Ontario.
However, the Canada Southern Railroad only ran from Windsor to Niagara Falls. Markham at that time was served by a line running from Scarborough to Uxbridge, established in 1871 by the Toronto and Nipissing Railway.
So with no direct route from the Michigan Central Railroad to the Lewis homestead in the township of Markham, how did one of its conductor's badges arrive at the Lewis Site?
Tell us what you think on Facebook and Twitter!
---
Interested in uncovering Ontario's past firsthand? Come join us this summer at the Boyd Archaeological Field School to see what you can discover! LEARN MORE.