We Want to Hear from You!
Please review the draft Etobicoke Creek Watershed Plan (ECWP) before filling out this comment form.
Select the thumbnail image below to download a copy of the draft watershed plan.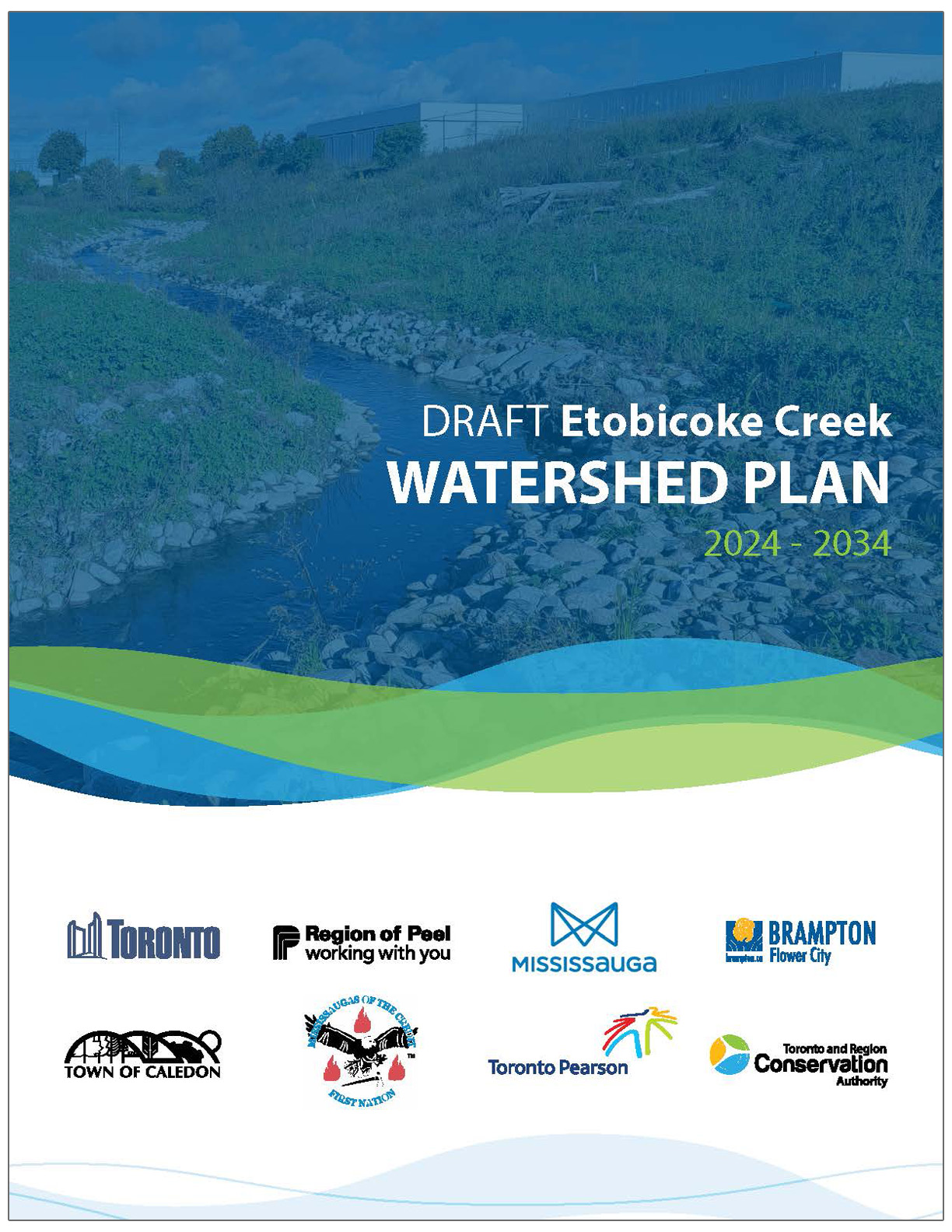 Toronto and Region Conservation Authority (TRCA) is pleased to release the draft ECWP for a 60-day public review period (from August 1 to September 29, 2023).
The draft ECWP outlines current and potential future conditions of the watershed and its implications on watershed health. It also highlights recommendations to protect, enhance, and restore the health of the watershed. This is intended to inform various TRCA and municipal initiatives including land use and infrastructure planning.
PLEASE COMPLETE THE COMMENT FORM NOW