Toronto and Region Conservation Authority (TRCA) is moving ahead with a plan to protect Gibraltar Point on the Toronto Islands from long-term, destructive erosion. An addendum to the original Environmental Study Report (ESR), requires public feedback as the next step in the Gibraltar Point Erosion Control Project advancing.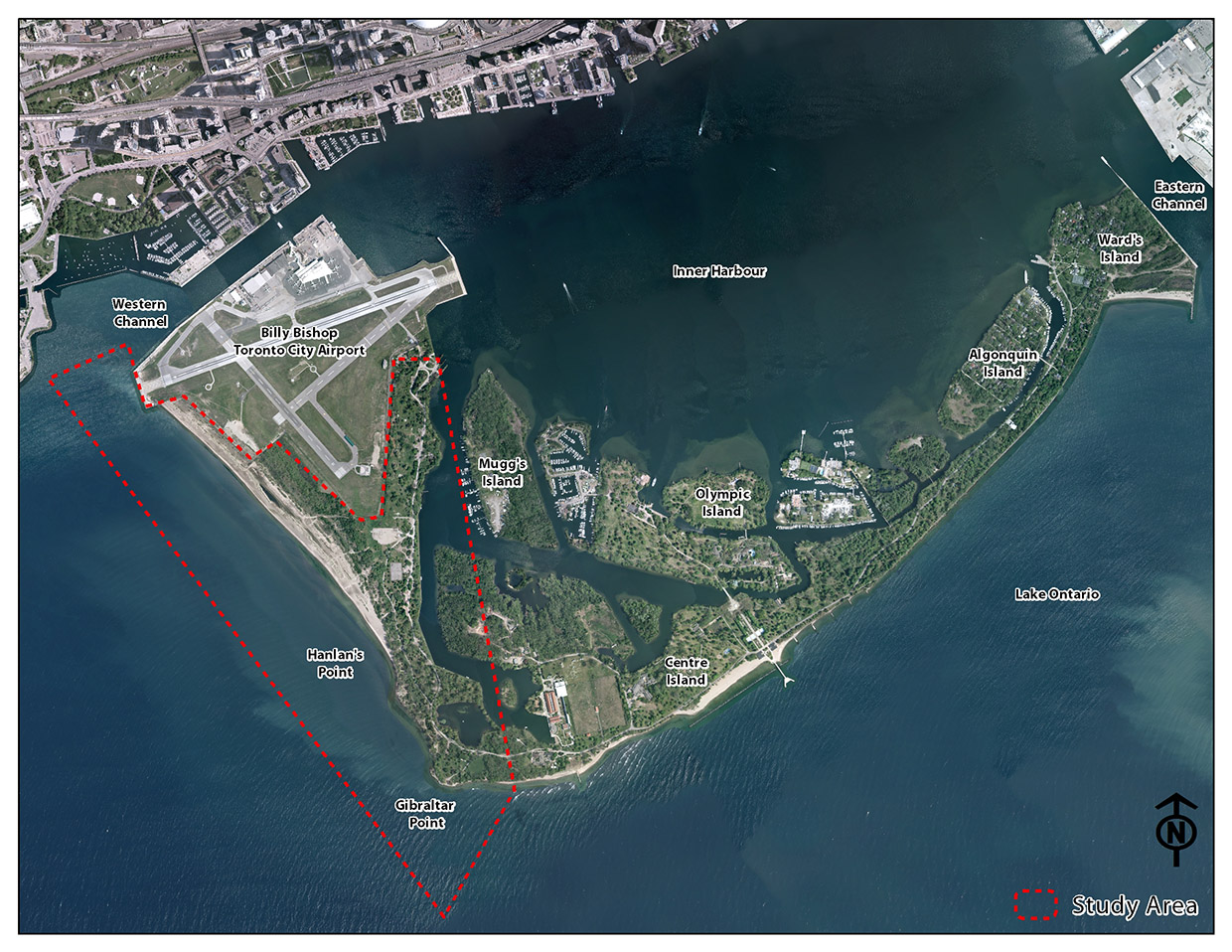 TRCA completed a review of the ESR for the project area: along the southwest shoreline of the Toronto Islands, between Hanlan's Beach and Gibraltar Point. The original ESR for the Gibraltar Point Erosion Control Project was finalized in 2008 under the Class Environmental Assessment for Remedial Flood and Erosion Control Projects (2002).
Since control measures were not implemented within five years of the approval of the ESR, an addendum under section 6.0 of the Class EA process is required. A review of the ESR was undertaken, resulting in refinements to the preferred alternative design to reflect improvements in ecological design and sustainability. The refinements are outlined in the Addendum to the 2008 ESR prepared in accordance with the Class Environmental Assessment for Remedial Flood and Erosion Control Projects (2013), approved for projects of this type.
Meg St  John, Project Manager, TRCA explains the necessity for the erosion protection work to be done:
"Coastal engineers have told us that erosion will occur to the point that it could mean the loss of the beach of up to four metres per year," St John said. "If unaddressed we will lose critical beach habitat and the island may be divided into two, which would expose Trout Pond, a warm water refuge and as such one of the most important sources of juvenile fish to the Toronto waterfront, to the cold water of Lake Ontario. The Erosion Control Project will protect the Islands' infrastructure as well as both gas lines and water pipes. The work is necessary and the timing critical."
TRCA is encouraging all interested members of the public, to study the addendum and provide feedback. Interested persons are invited to review this addendum document on the PROJECT WEBSITE (www.trca.ca/gp).
Copies are also available for review at the Fort York Public Library (190 Fort York Blvd, Toronto, ON, M5V 0E6), City Hall Public Library (100 Queen Street West, Toronto, ON, M5H 2N3) and TRCA Head Office at 101 Exchange Ave, Vaughan, ON, L4K 5R6.
Comments will be accepted until Thursday April 12, 2018 in accordance with the Class EA Addendum process.