As we welcome the crisp air, cozy sweaters, and vibrant foliage of fall, Toronto and Region Conservation Authority (TRCA) is here to help you embrace the changing season, nurture your physical and mental well-being, and create unforgettable memories with family and friends!
Nature Centre at Tommy Thompson Park
Looking for an exciting way to experience nature and the outdoors this fall? Tommy Thompson Park (TTP) has incredible views of the Toronto skyline and Lake Ontario, and offers the perfect destination for anyone seeking a day of adventure and exploration.
If you're looking to dive deeper into the park's natural history, stop by TTP's Nature Centre. Our knowledgeable staff are on hand to answer any questions you may have.
Fall Colours at Kortright
Embark on a captivating autumn adventure that will leave you breathless with wonder! Step into Kortright Centre for Conservation's enchanting mixed hardwood forests, and journey through a vibrant kaleidoscope of colours.
After your trail walk, gather around the campfire with the Kortright education team for an immersive lesson in the secrets of fall's natural wonders.
Each day promises family-friendly activities that will spark curiosity and ignite your love for the great outdoors. Don't miss this opportunity to witness the splendour of fall in all its glory!
Dates: October 1, 7, 8, 9, 14, 15, 21, 22, 28, and 29
Time: 10:00 a.m. to 3:00 p.m.
Thanksgiving Fun at the Village
Join TRCA for a family-friendly Thanksgiving weekend experience at Black Creek Pioneer Village, where you can enjoy the crisp fall weather and bask in the warm and cozy atmosphere of a rustic log cabin surrounded by vibrant autumn hues.
Step back in time and discover the joy of old-fashioned tasks, like making butter, candle dipping, and preserving apples.
Roll up your sleeves and get hands-on in the kitchen, where you can help whip up some cornbread to enjoy with a piping-hot mug of apple cider.
Put your creativity to the test with a potato stamp-making activity, and then sit back and relax as you listen to a captivating story about the rich history of the harvest season.
Dates: Saturday October 7 & Sunday October 8, 2023
Time: 11:00 a.m. | 1:00 p.m. | 3:00 p.m.
Migration of Birds
TRCA manages over 18,000 hectares of land, with some of the finest bird watching spots in the region. Tommy Thompson Park provides a natural haven for a diverse range of colonial waterbirds, waterfowl, and shorebirds, making it a favourite among local birders.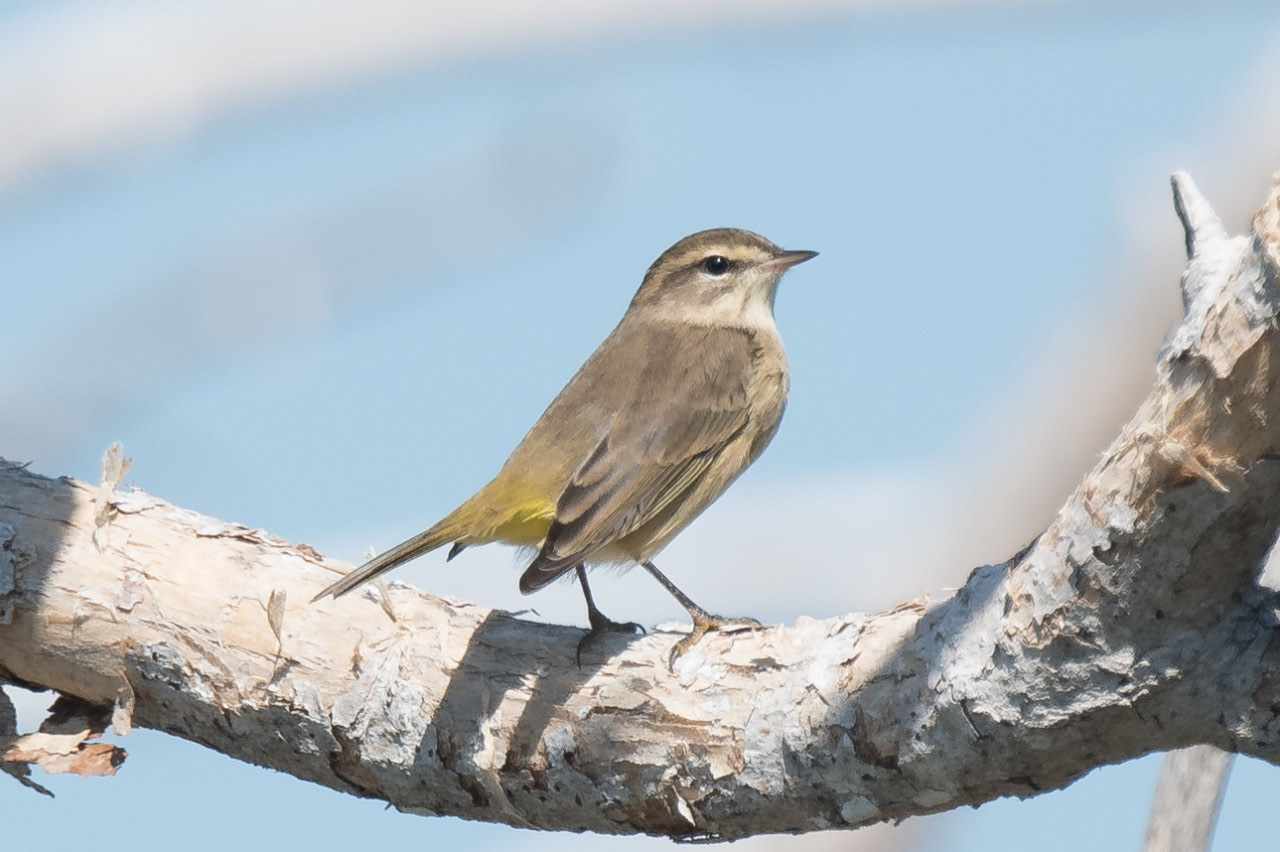 Other popular destinations include Altona Forest, East Duffins Headwaters, Claireville Conservation Area, and the William Granger Greenway, home to bird breeding territories of the Scarlet Tanager, Hairy Woodpecker, and Wood Thrush.
PLAN YOUR BIRD WATCHING EXPEDITION
Enjoy Halloween with TRCA
Are you ready for a Halloween filled with thrills and chills? Come celebrate spooky season with TRCA and experience unforgettable adventures.
Prepare to be enchanted at Black Creek Pioneer Village! Our Halloween at the Village event conjures up eerie delights that will leave you spellbound.
Dive into spine-tingling adventures at the Slimy Science Show, where you'll bring pumpkins to life with gooey concoctions, and wander through our heritage buildings for trick-or-treating.
Embrace the wicked wonders of witchcraft and wizardry, and brace yourself for a petrifying puppet show. Halloween at the Village promises loads of frightful fun – don't miss it!
Dates: October 21, 22, 28, and 29, 2023
Time: 11:00 a.m. to 4:00 p.m.
Celebrate the Halloween spirit with spooky activities at Kortright Centre for Conservation. Our Kreepy Kortright festivities feature a haunted house that's sure to test your courage, chilling forest walks that will have you looking over your shoulder at every rustle in the leaves, blazing bonfires, and more.
This event is recommended for children 10 and under, who must be accompanied by an adult to shield them from the spookiest of surprises! Remember this is an outdoor event, so come dressed for the weather.
Dates: October 21, 22, 26, 27, 28, and 29, 2023
Time: 6:30 to 8:30 p.m.
Autumn brings unforgettable adventures in nature. Grab your scarf and boots, and let's fall into the beauty of the season together!