Join us at Albion Hills Conservation Park in Caledon for a 5.6 km drive-through Christmas experience with "The Forgetful Elf"! Visit Santa from the comfort of your own car at station 9!
Dates: December 1 to 4, 2021
Choose an entrance time slot between 5:00 and 8:00 p.m.
A map and an audio story will be provided for a self-guided experience from the comfort of your car. Tour the grounds and discover the natural beauty of the property, looking for Santa's lost items along the way.
Don't forget to bring your letter to Santa to send through the North Pole Postal Service!
This program is intended for all ages and pre-registration is required.
Looking to bring the festive fun home with you? Add on a DIY grapevine wreath kit accompanied by an instructional webinar for an additional fee. A webinar will be hosted LIVE on Thursday, December 9 at 7:00 p.m. LEARN MORE.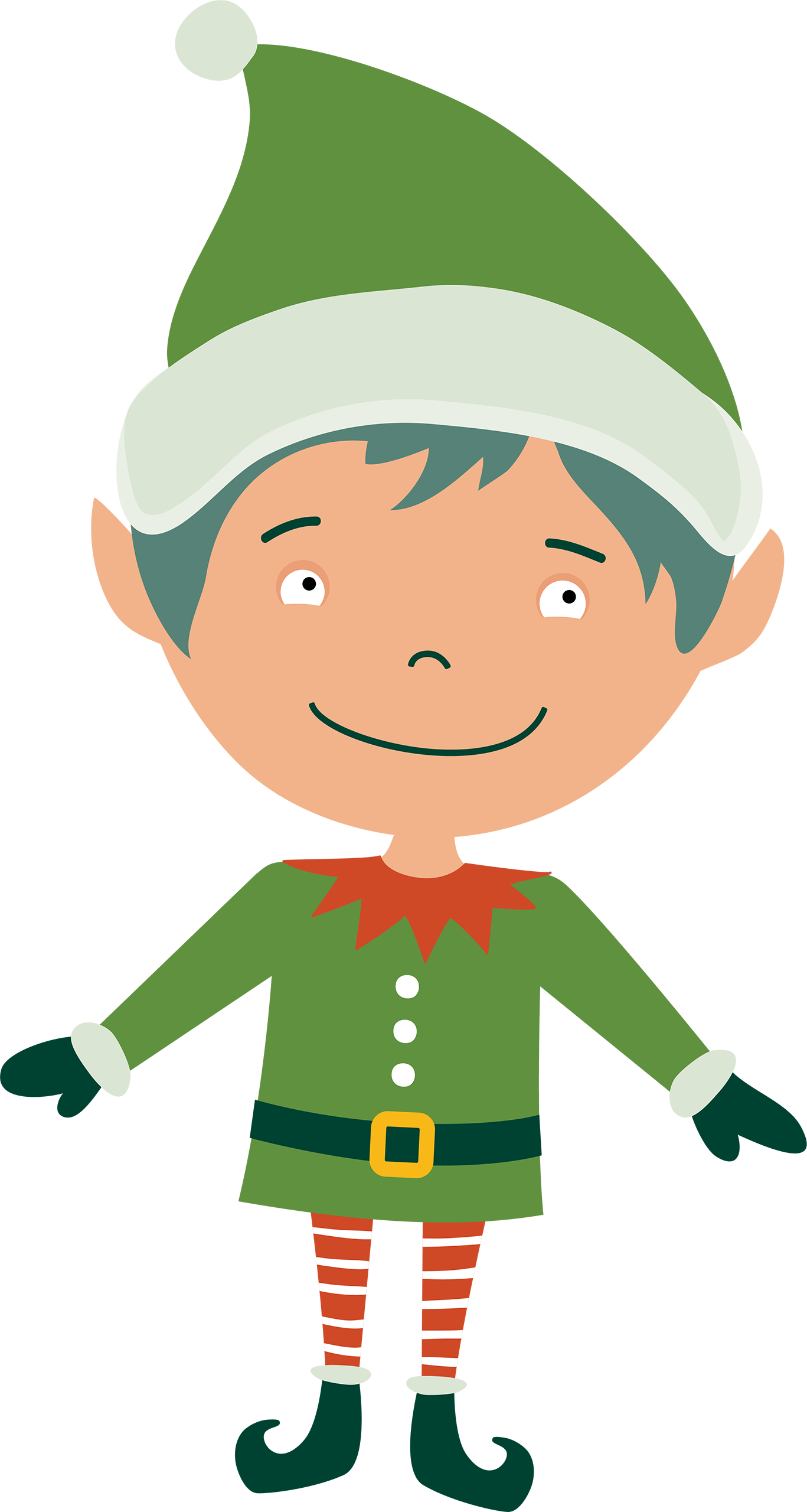 During the Forgetful Elf event, we will be collecting canned food donations for Caledon Community Services. This food will support families, youth, and seniors in our community. Please consider bringing a food donation with you to the event. All donations can be dropped off at the end of the route prior to exiting the story. Learn more about Caledon Community Services.
The Forgetful Elf Ticket Prices
Per Vehicle: $40 + HST
Optional Add-On DIY Wreath Kit: $30 + HST*
Tickets must be purchased in advance. Enter through the Albion Hills Conservation Park main entrance during your designated time slot between 5:00 and 8:00 p.m.
*Unable to attend the Forgetful Elf, but interested in the DIY Wreath workshop? Register for this webinar now!
Register Now
GET YOUR FORGETFUL ELF TICKETS!
---
Toronto and Region Conservation Authority (TRCA) is committed to creating an accessible experience for all participants. If you require an accommodation, please email hayley.tompkins@trca.ca at least 14 days prior to the event.
---
Download The Forgetful Elf Audio Story
Please download the storybook audio files to your device prior to attending the event. There is limited cell service in the park so you will not be able to download these files on-site.
The audio files will be downloaded to your device in a Zip folder. You will need a Zip file opener app such as WinZip to extract the files. Once you've unzipped the files, you can listen to them on your device's music player.
The Forgetful Elf Drive-Thru Route:
Important Things You Need to Know
Tickets must be purchased online; tickets will not be available for purchase at the gate.
Tickets are valid for one use only.
To ensure a contactless experience, tickets will be checked through your car window.
Download the audio story files from this webpage. Everyone will receive a hard-copy story book at the front gate.
Vehicle headlights must be left on for safety; please turn yours down to a minimum setting.
Maximum speed is 5km/h.
Please do not pass any vehicles.
You must remain in your vehicle at all times.
Restrooms are only available near the end of the story.
Come prepared with enough fuel to get through the route and entrance line-up.
No limos or buses.
Please do not litter.
Frequently Asked Questions
I've purchased my ticket. Now what?
Once you've completed your purchase, tickets will be emailed to you directly. Your tickets can be displayed on your phone or printed to be presented and scanned at the gate.
A reminder email will be sent one week before the event date to provide additional information, including how to access the audio files.
Is this event included in my TRCA Family Pass Membership?
The membership does not include cost of entry for special events. Unfortunately, we are unable to provide membership discounts at this time.
How long is the drive?
The storyline is spread across approximately 5.6 km within Albion Hills Conservation Park. The length of time will depend on how quickly you move through the story.
What time should I arrive for my visit?
Please arrive during your designated entrance time slot.
Can I take pictures?
Absolutely! While you will have to stay in your vehicle, we encourage you to take photos along the way. Drivers should not use any handheld devices such as phones or cameras while driving.
Can we explore Albion Hills on our own after the tour?
During the event time we can only permit visitors to follow the story with their vehicles. If you wish to explore Albion Hills on your own, we invite you to visit another day. View admission prices and hours of operation.
Will there be washrooms available?
One washroom facility will be available at the end of the story. Please come prepared; the nearest washrooms outside of the park are located in Palgrave (Highway 9 and Highway 50) and Bolton (King Street and Highway 50).
Can I bring my pet?
Yes! Your family pet is allowed to travel with you in your vehicle.
How do I purchase a wreath kit?
You can "add on" a wreath kit during checkout while purchasing tickets for this event. Wreath kit pick-up will be at the Albion Hills front gate, or at Black Creek Pioneer Village prior to the event. Dates and times will be provided upon registration.
What do I do if I am unable to attend the Wreath Kit Instructional Webinar on December 9?
While we encourage you to attend the live session, a recorded version of the instructional webinar will be made available after the event to those who purchased a kit.
Interested in Sponsoring This Event?
EXPLORE SPONSORSHIP OPPORTUNITIES
---
TRCA Gratefully Acknowledges
the Following Sponsors: