The Sustainable Technologies Evaluation Program (STEP) is a multi-agency initiative developed to support broader implementation of sustainable technologies and practices within a Canadian context.
---
Program Objectives
To monitor and evaluate clean water and low carbon technologies.
To assess implementation barriers and opportunities.
To develop supporting tools, guidelines and policies.
To deliver education and training programs.
To advocate for effective sustainable technologies.
To collaborate with academic and industry partners through our Living City Labs and other initiatives.
Key Focus Areas
Activities conducted through STEP are centered around eight key theme areas. These include green infrastructure and low impact development (LID), erosion and sediment control, healthy soils, salt management, protection of natural features, renewable energy, heating and cooling, energy conservation, and smart grid.
Training and Events
STEP offers training and workshops for homeowners and professionals on a broad range of sustainability topics. These cover renewable energy technologies, green infrastructure, green building and more. Visit our Training and Events page to learn more.
Living City Laboratories
To help facilitate collaborative monitoring and research on topics of interest, STEP operates and maintains several field laboratories with state-of-the-art monitoring instruments and data acquisition systems. The laboratories act as real world demonstrations for visitors and provide the controlled conditions needed to monitor and evaluate technologies and systems. To learn more about our field laboratories and opportunities for research collaboration, visit our About Us page.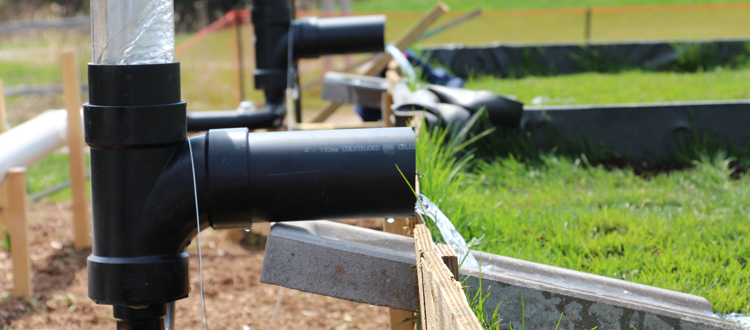 Resource Library
STEP is developing a green infrastructure resource library that will act as the Conservation Ontario hub for local research, monitoring data, guidelines, decision support tools, case studies, and more. Though still in the early development phase, there are currently nearly 100 documents available for download.
Technology Verification
STEP is responsible for independent, third party testing and verifcation of stormwater management and renewable energy technologies as a member of the Globe Performance Solutions Consortium (GPS). GPS is the delivery agent for the Canadian Environmental Technology Verification Program.
Working with STEP
Over the last 10 years, STEP staff has worked with more than 100 partners from the private, public and non-governmental sectors. We continue to seek opportunities for collaboration that help further our mandate to foster broader uptake of innovative environmental technologies and practices.
Contact
Contact us at STEP@trca.on.ca to discuss potential collaborations.