When:
October 8, 2020 @ 12:00 pm – 1:00 pm
2020-10-08T12:00:00-04:00
2020-10-08T13:00:00-04:00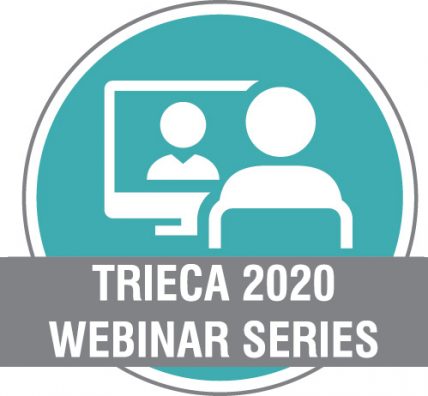 Registration is closed
This webinar will highlight the value of using wood in stream restoration projects and why regulators should encourage designers to include wood in more designs.
This webinar is being offered as part of the TRIECA 2020 Webinar Series.
To View and Register for the "Entire" Webinar Series – Click Here
Additional registration options include:
Register for this webinar only – click "Register Online" button below.
To register for multiple webinars or to add e-learning and/or in-class training events to your purchase click on the "+ Add to Booking" button during checkout.
To learn more about the TRIECA Annual Conference visit www.trieca.com.
Presentation Overview:
Many stream restoration projects successfully provide a stable channel. However, the restoration of biological function can be slow.
Research has shown that a lack of carbon is responsible for the slow return of biological function. In response, designers have found ways to increase the amount of wood used in in-stream and bank protection structures.
Designers have figured out how to include wood in j-hooks, drop structures and constructed riffles. Bank protection structures that use wood tend to focus on protecting the toe with woody debris.
The benefits of using wood include a faster restoration of biological function, excellent fish habitat, and very effective energy dissipation and bank protection.
The drawbacks include getting the structures permitted by inexperienced regulators and getting the contractor to build them correctly. However, these drawbacks are diminishing with each completed project.
Depending on the project and its location, the use of wooden structures can increase or decrease costs. Overall, the benefits far outweigh the drawbacks and all practitioners should be incorporating wood whenever possible.
Learning Objectives:
Learn how designers can include wood in their designs.
Understand the value of wood in stream

restoration

projects and why regulators should encourage designers to include wood in more designs.
Learn how the use of wooden structures is becoming more common and what contractors will need to do differently as a result.
Presenter:
Brad Fairley, 5 Smooth Stones Restoration Inc.
Additional information:
IECA and Landscape Ontario members are eligible for discounts. To register at this discounted price, please contact Victoria Kring at Victoria.Kring@trca.ca and provide your member ID for membership confirmation.
Are you viewing this webinar with a group? You can add additional viewing attendees to your order, provided you are all viewing in the same location. Additional attendees qualify for a reduced registration fee of only $15 per person!
If you have any additional questions, please contact Victoria Kring at Victoria.Kring@trca.ca
TRCA HST Registration number is 10808 8584 RT001