When:
December 17, 2020 @ 12:00 pm – 1:00 pm
2020-12-17T12:00:00-05:00
2020-12-17T13:00:00-05:00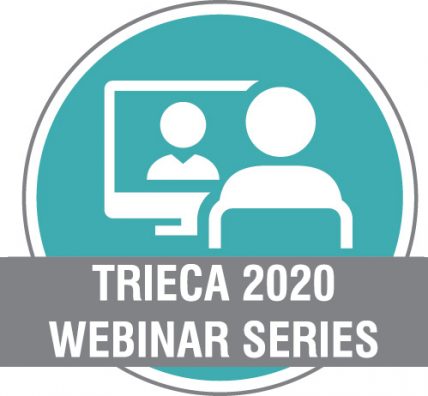 This webinar will address internal phosphorus loading from lake sediments with an alum treatment to flip the shallow lake from a turbid to a clear water state.
This webinar is being offered as part of the TRIECA 2020 Webinar Series.
To View and Register for the "Entire" Webinar Series – Click Here
Additional registration options include:
Register for this webinar only – click "Register Online" button below.
To register for multiple webinars or to add e-learning and/or in-class training events to your purchase click on the "+ Add to Booking" button during checkout.
To learn more about the TRIECA Annual Conference visit www.trieca.com.
Presentation Overview:
Stormwater harvesting and use/reuse is a fast-emerging management technique.
In water-rich areas, application is being driven by runoff volume control targets (e.g. for stream baseflow augmentation). and the increased infiltration and evapotranspiration losses offer substantial pollutant load reductions. These benefits are offered even at sites with clay soils where it might otherwise be considered impossible to achieve volume control objectives.
The Shields Lake stormwater harvesting and irrigation reuse system, constructed in 2018, captures stormwater from 294 acres (119 ha) of agricultural and golf course lands that cover more than a third of the lake's watershed. Stormwater is captured and stored in a pond that feeds into the golf course irrigation system via a 1,300 foot (400 m) pipe and pump system.
The system supplies up to 26 million gallons of water per year for irrigation, and captures 77 pounds (35 kg) of phosphorus annually. The system has achieved the final nutrient load reduction from the watershed called for in assimilative capacity studies.
Internal phosphorus loading from lake sediments will be addressed with an alum treatment to flip the shallow lake from a turbid to a clear water state.
Learning Objectives:
Understand the unique capabilities of rainwater harvesting as a stormwater management practice even on sites with clay soils.
Learn how rainwater harvesting systems are designed.
Learn how design assumptions compare with post-construction monitoring data.
Presenters:
Jay Michels, Emmons & Olivier Resources Inc.
Additional information:
IECA and Landscape Ontario members are eligible for discounts. To register at this discounted price, please contact Victoria Kring at Victoria.Kring@trca.ca and provide your member ID for membership confirmation.
Are you viewing this webinar with a group? You can add additional viewing attendees to your order, provided you are all viewing in the same location. Additional attendees qualify for a reduced registration fee of only $15 per person!
If you have any additional questions, please contact Victoria Kring at Victoria.Kring@trca.ca
TRCA HST Registration number is 10808 8584 RT001