When:
December 10, 2020 @ 12:00 pm – 1:00 pm
2020-12-10T12:00:00-05:00
2020-12-10T13:00:00-05:00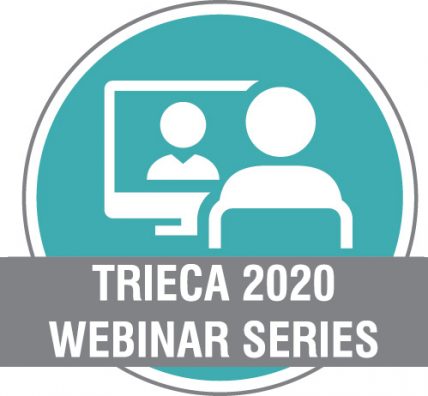 This webinar will highlight research conducted that explores how local erosive rainfall (R-values) in the City of Calgary has changed in the past 20 years, increasing by 2.14 times.
This webinar is being offered as part of the TRIECA 2020 Webinar Series.
To View and Register for the "Entire" Webinar Series – Click Here
Additional registration options include:
Register for this webinar only – click "Register Online" button below.
To register for multiple webinars or to add e-learning and/or in-class training events to your purchase click on the "+ Add to Booking" button during checkout.
To learn more about the TRIECA Annual Conference visit www.trieca.com.
Presentation Overview:
For the past 15 years, erosive rainfall (R-Value) was assumed to be a constant and has been used, unchanged, by the City of Calgary and consultants as an integral part of construction site soil erosion modeling and approvals.
But what if erosive rainfall is not constant? Has climate change impacted erosive rainfall in Calgary? And if so, has a change in erosive rainfall impacted sediment loss rates from construction sites over the past 15 years?
Research conducted as part of a Master of Science thesis explores how local R-values in the City of Calgary have changed in the past 20 years, increasing by 2.14 times. This underestimation of R-values has the potential to cause a quantifiable, estimated impact on sediment loading to municipal storm ponds and the Bow River
Future climate change scenarios show that this trend is expected to continue over the next 100 years, impacting the way ESC measures are proposed and implemented on sites.
Learning Objectives:
Learn how the R-value used by the City of Calgary and published by Agriculture-Agrifood Canada is no longer accurate for the specific location studied in the City of Calgary.
Understand why the R-value for the City of Calgary is expected to increases due to climate change over the next 100 years.
Learn how the reliance on an outdated R-value could have quantifiable, estimated impacts on local infrastructure and watersheds, and how this impact is expected to continue into the future based on climate change predictions.
Presenter:
Ben Ethier, City of Calgary
Additional information:
IECA and Landscape Ontario members are eligible for discounts. To register at this discounted price, please contact Victoria Kring at Victoria.Kring@trca.ca and provide your member ID for membership confirmation.
Are you viewing this webinar with a group? You can add additional viewing attendees to your order, provided you are all viewing in the same location. Additional attendees qualify for a reduced registration fee of only $15 per person!
If you have any additional questions, please contact Victoria Kring at Victoria.Kring@trca.ca
TRCA HST Registration number is 10808 8584 RT001