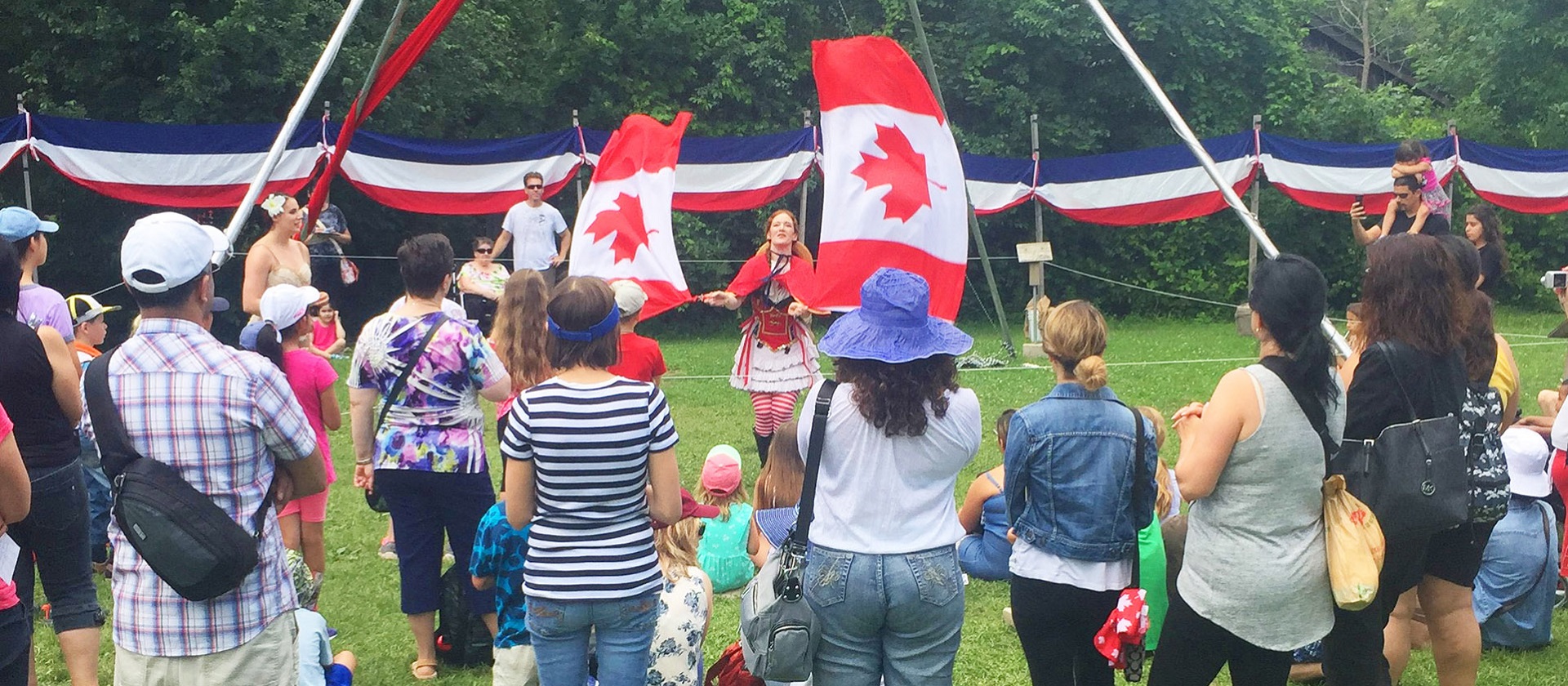 This Canada Day weekend we invite you to Party Like it's 1867!
Monday, July 1, 2019 |11:00 am – 5:00 pm
Party on the Green
Experience the excitement of a 19th century carnival as performers attempt feats of daring and skill! With musicians, theatrical performances and carnival games, this is a celebration not to be missed.

Canada in 1867
Find out what was #trending in 1867 at mini exhibits in the Village, drop in on History Bites presentations on hot topics of the day and explore the Village to experience life as it was 152 years ago!

Citizenship Ceremony
Cheer on 40 new Canadians as they received their citizenship at this beautiful ceremony in our Event Pavilion.

FREE ADMISSION FOR ALL
Regular parking rates ($7/vehicle) apply.