When:
September 23, 2020 @ 10:30 am – 12:30 pm
2020-09-23T10:30:00-04:00
2020-09-23T12:30:00-04:00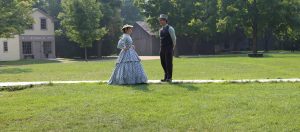 Workshops for Home Schoolers and Learning Pods
Enjoy a series workshops for home schoolers and learning pods this fall! These programs are designed to engage students and their families in unique interactive experiences. All families are welcome!
Fee Per Session: $14 per participant (including parents)*
Time: 10:30 a.m. to 12:30 p.m.
Ages: Designed for students ages 5 to 12, but all age groups are welcome!
*Book three or more sessions and get 15% off!
Time Traveller's Bootcamp Tour
Do you have what it takes to live in 19th-century Ontario? Find out in this immersive program, in which participants learn about Victorian manners and etiquette, everyday life on the farm, education, clothing, games, and even how to stay healthy. Each participant receives a pre-packaged craft kit and will make an 1860s toy from scratch.
Bring your own picnic and we will provide a shady outdoor space for you to enjoy your lunch at the conclusion of the program.
To register by phone, call 416.667.6295 ext. 2.
Health & Safety
The safety of visitors and staff is our top priority.
Before you visit the Village, we ask that you do the Ontario Ministry of Health self-assessment for COVID-19. If you are not feeling well, please visit us another day.
Frequently asked questions

Do I need to wear a mask?
Yes, please!
It is mandatory to wear a mask inside a public space. You must wear a mask while in the Visitor Centre and in the heritage buildings. Limited exceptions apply.
Forgot your mask? We'll have some available for purchase on arrival.
Our staff will be wearing masks too while they are in public areas. We want to keep everyone safe!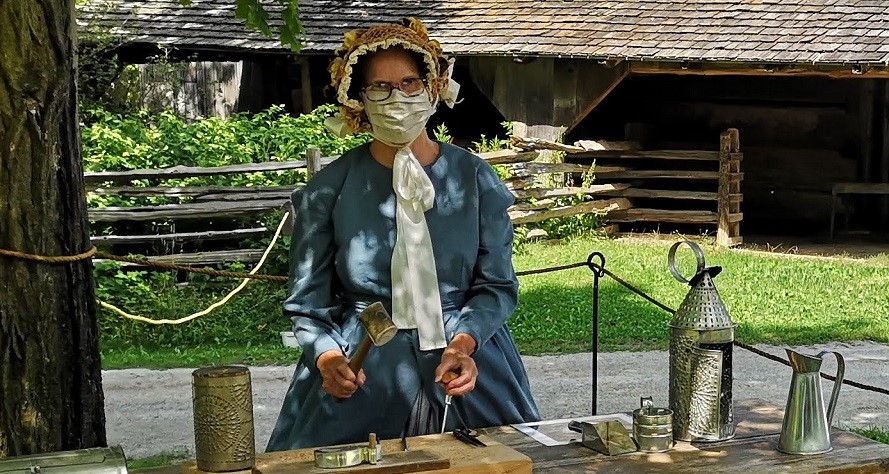 What health and safety measures has the Village implemented?
High-touch surfaces are cleaned frequently through the day.
Hand sanitizer and handwashing stations are available throughout the site. Please expect to wash or sanitize your hands when you arrive and throughout your visit.
Point-of-sale systems are sanitized after every use.
Washrooms are cleaned and sanitized regularly throughout the day.
How do I check in?
Please join the physically-distanced queue leading to our admissions kiosk.
When it is your turn to register, a staff member will call you forward. We'll ask to see your ticket and will ask you some health screening questions.
Please be patient if you have to line up. Our staff are working as quickly as possible to help you start your time in the Village while ensuring the safety of all our visitors.