When:
June 26, 2020 @ 1:00 pm – 1:30 pm
2020-06-26T13:00:00-04:00
2020-06-26T13:30:00-04:00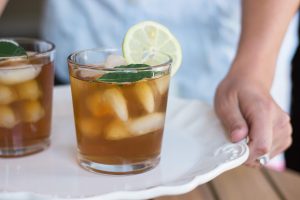 On Friday, June 26, at 1 p.m. join us for a Facebook Live and follow along with Victoria to make your own fizzy and refreshing summer drinks, 19th century style!
We will be making Fizzy Lemonade and Ginger Beer from scratch! To make these refreshments alongside Victoria you will need the following ingredients and supplies:
For Fizzy Lemonade
 Adapted from "For a Summer Draught", Mrs Beeton's Book of Household Management (1861).
Ingredients:
3 tbsp lemon juice – about the juice of one lemon
2-3 teaspoons of sugar
¼ teaspoon of bicarbonate of soda
(Optional) lemon slices to garnish
You will also need: a glass, a spoon and a citrus reamer or juicer
For Ginger Beer
Adapted from "An Excellent Ginger Beer" The Home Cookbook (1877) and "Ginger Beer", Mrs Beeton's Book of Household Management (1861).
Ingredients
10 cups of boiling water
¾ cup (150 g) sugar
14 g ginger
1 lemon
3/4 tsp cream of tartar
¾ tsp active dry yeast
You will also need: a strainer, a large pitcher or bowl, a funnel and one 2L bottle or two 1L bottles with a secure top (a glass bottle is traditional, but a plastic one is highly recommended!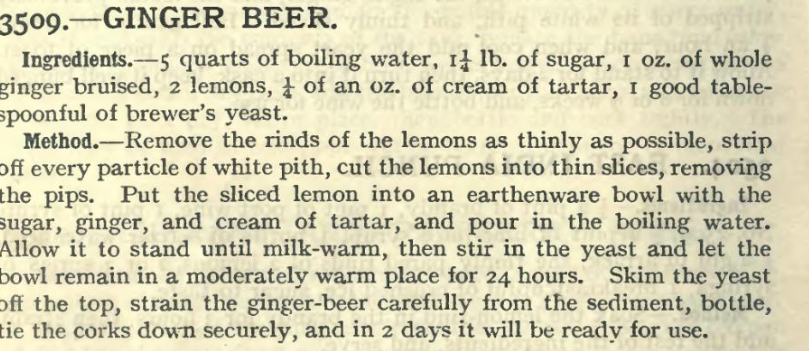 Find us on Facebook at https://www.facebook.com/BlackCreekPioneerVillage to join this event!