When:
June 12, 2020 @ 1:00 pm – 1:30 pm
2020-06-12T13:00:00-04:00
2020-06-12T13:30:00-04:00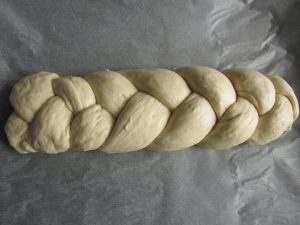 Step-up your bread game with a twist on the classic bread and butter. Join Victoria as she follows instructions from a 19th-century cookbook to twist and braid bread dough into fancy loaves and makes a Maitre d'Hotel butter to go along with it! See below for what you will need to follow along with Victoria.
Braided Bread
Make any standard white bread recipe up to the point you would bake it in the oven.
Beurre Maitre d'Hotel
1 stick ( 4 ounces) unsalted butter, softened
3 tablespoons fresh flat-leaf parsley, chopped
1 tablespoon lemon juice
1/2 teaspoon ground pepper
You will also need a bowl, a wooden spoon, a mortar and pestle are optional.