When:
2021-08-21T00:00:00-04:00
2021-08-22T00:00:00-04:00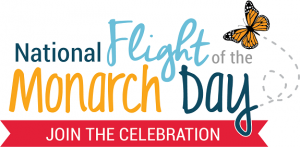 Toronto and Region Conservation Authority (TRCA) is proud to present Flight of the Monarch Day, a nationwide event to recognize the iconic monarch butterfly.
On August 21, 2021, communities and organizations across Canada will come together for a day of summer fun to celebrate one of North America's most cherished insects!
Join the network of communities across Canada and be part of the movement to protect and raise awareness for the monarch butterfly.