When:
November 24, 2020 @ 1:00 pm – 4:00 pm
2020-11-24T13:00:00-05:00
2020-11-24T16:00:00-05:00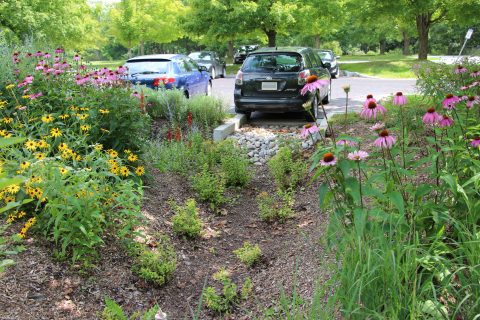 Overview
Erosion control can be a challenge even on an easy site, but protecting Low Impact Development (LID) practices, which are designed to infiltrate or filter stormwater for more than 30 years, requires an ESC plan on steroids. The secret to success starts with an effective design that is communicated through a plan set and specifications that clearly define what will be required during construction and throughout the life of the LID practice. Once construction starts, communication and adaptability are the keys to meeting the unique needs of that development during mass grading, street and utility installation, building construction, final excavation and construction of the practice. For some practices it ends there, but for most LID's we must more thoroughly address construction sequencing, performance testing, vegetation establishment and maintenance, and long term operations and maintenance for years to come.
This course will focus on understanding the difference between traditional stormwater practices and LID practices in new development from mass grading to final stabilization and certification, as well as retrofit projects from subwatershed analysis through concept development and final installation. We will also develop ESC plans for successfully installed new development and retrofit.
Learning Objectives
Differentiate between erosion control and

sediment

control and recognize which erosion and

sediment

controls work best in new and

redevelopment

scenarios.
Distinguish between traditional

stormwater

and

Low Impact Development

stormwater

approaches
Recognize good LID plans and specifications and become familiar with the process for developing an
ESC plan for new development from mass grading through final stabilization and reproduce good installation specifications for LID basin practices.
Instructors
Jay Michels, EOR, Inc.