When:
September 30, 2020 @ 10:00 am – 12:00 pm
2020-09-30T10:00:00-04:00
2020-09-30T12:00:00-04:00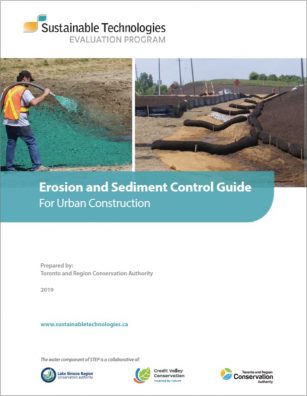 Registration is now closed
Overview
This workshop will present the latest guidance and best practices on turbidity monitoring based on the updated Erosion and Sediment Control Guide for Urban Construction (released in December 2019). Topics discussed will include (i) new construction site turbidity targets based on continuous monitoring, (ii) best practices for establishing the type of monitoring needed and setting up monitoring stations, (iii) guidance on maintaining monitoring sites and responding to target exceedances effectively and (iv) key considerations associated with compliance expectations.
Learning Objectives
Understand the new turbidity targets defined in the Erosion and Sediment Control Guide for Urban Construction (Dec. 2019) and how to apply them.
Become familiar with best practices for construction site turbidity monitoring, including selection of locations and equipment, proper installation and maintenance of monitoring equipment, and interpretation of turbidity data.
Understand key considerations when determining the extent and type of turbidity monitoring
Understand expectations with respect to compliance with targets, including how exceedances should be reported, and addressed onsite.
Instructors
Dan Menard, Environmental Monitoring and Compliance (EMAC)
Lisa Rocha, Toronto & Region Conservation Authority (TRCA)
Brian Moyle, Toronto & Region Conservation Authority (TRCA)